Description
A shiny, soft satin-feel material that is easier to hand sew than our standard polyester sew on. This satin can also be machine sewn.
A luxury feel with a with a soft sheen appearance.
SOFT on the skin. Soft to the touch.
We allow room each side for you to fold under and sew by hand or machine.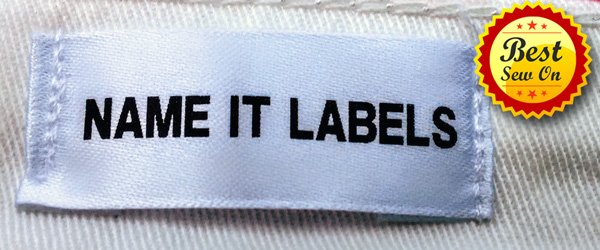 SIZE: Each label is 63mm x 15mm - allowing room to fold each end under to avoid fraying, or you can LOOP the label.
Suitable for a commercial washing machine. The ink will not fade.
VERY CLEAR PRINT- Very easy to read. 50 for $36 including postage. (Other quantities available. See above)
The video below, shows an elderly lady, testing one of our labels on her home sewing machine.